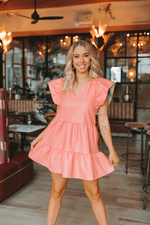 Spring Fashion Guide 2023: Embrace the Season with Style and Flair
As the flowers bloom and the sun shines brighter, it's time to revamp your wardrobe and embrace the latest spring fashion trends for 2023. This season brings a delightful mix of vibrant colors, playful patterns, and chic silhouettes that will effortlessly elevate your style.
In this fashion guide, we'll explore the must-have trends, key pieces, and styling tips to help you create stunning outfits that embody the essence of spring. Get ready to welcome the season with style and flair!

1. Delightful Pastels:
Spring is synonymous with soft pastel shades that evoke a sense of freshness and femininity. Embrace hues like lavender, mint green, baby blue, and blush pink in your wardrobe. From flowy dresses to tailored blazers, incorporating pastel tones will add a touch of elegance and whimsy to your spring outfits.


2. Floral Frenzy:
Florals are a perennial favorite for spring, and this year is no exception. Embrace the blooming season with bold, oversized floral prints. Opt for dresses, skirts, and blouses featuring vibrant blossoms and lush botanical patterns. For a modern twist, experiment with mixing different floral prints or pairing them with contrasting stripes or polka dots.


3. Relaxed Tailoring:
Spring 2023 fashion brings a fresh take on tailoring with relaxed and comfortable silhouettes. Look for wide-leg trousers, oversized blazers, and deconstructed blouses. These pieces strike the perfect balance between sophistication and casual ease, making them ideal for both work and play.


4. Sheer Delights:
Sheer fabrics add a touch of sensuality and lightness to your spring wardrobe. Embrace sheer blouses, dresses, and skirts with delicate lace or chiffon detailing. Layer them over camisoles or bralettes for a hint of allure. Sheer pieces create an ethereal look that is perfect for daytime outings or romantic evenings.


5. Statement Sleeves:
Elevate your spring outfits with statement sleeves that demand attention. From dramatic puffed sleeves to intricate ruffles, sleeves are taking center stage this season. Incorporate them into blouses, dresses, and even lightweight outerwear for a bold and fashion-forward look.


6. Playful Prints:
Spring 2023 is all about embracing playful and eclectic prints. Think abstract patterns, geometric designs, and quirky motifs. Experiment with printed pants, blouses, or even statement accessories like scarves or handbags. Mixing and matching different prints adds a dose of fun and personality to your outfits.


7. Sustainable Fashion:
As sustainability becomes increasingly important in the fashion industry, embrace eco-friendly choices this spring. Look for brands that prioritize ethical manufacturing, use organic materials, or create upcycled and recycled garments. By choosing sustainable fashion, you can feel good about your style choices while minimizing your environmental impact.

Conclusion:
Spring 2023 fashion is a delightful mix of pastels, florals, relaxed tailoring, sheer fabrics, statement sleeves, playful prints, and sustainable choices. Embrace the season with a fresh and vibrant wardrobe that reflects your personal style. Remember to experiment, mix and match, and have fun with your outfits. Spring is a time of renewal and transformation, so let your fashion choices reflect the beauty and joy of the season. Step into spring with confidence, style, and a sense of adventure!